Sixteen performances in a week rock Bedfest 2014
By Thom Dibdin
Edinburgh's student performers mark their worth this week, with the return of the Bedlam Festival – the annual celebration performance and education in the dramatic arts.
A total of 16 performances are due to take place in Britain's longest-running student theatre between Monday 20 and Saturday 25 January. They range from the innovative to the illuminating with side-steps into art-experimentalism and the comedy of self revelation.
Highlights include Charlotte Productions, who are making a name for themselves with surprising adaptations of classic literature. Hot from their recent adaptation of Rosetti, Goblin's Story, the company returns to its first love, Jane Austen, with an adaptation of her juvenile epistolary tale Love and Friendship (Tue 21, 6pm).
Other, better known, texts include a production of Yasmina Reza's pitch-black comedy God of Carnage (Wed 22, 8pm), about a pair of parents who meet over their childrens' misdemeanours but whose prejudices soon come to light. Sea Wall (Wed 22, 6pm) is Simon Stephens' devastating and funny story by about life, love and the sea – which premiered at the Bush in London in 2008 and transferred to the fringe. It was described by described by the Guardian's Lyn Gardener as "one of the most devastating 30 minutes that you are ever likely to experience in the theatre".
Going even further back, Rope (Sat 25, 3pm), is Patrick Hamilton's bleak exploration of the motiveless murder which premiered in 1929 and was turned into a movie by Alfred Hitchcock in 1948.
There is original writing too, with Delia Bloom's On One Knee (Thurs 23, 6pm) about a hopeless romantic who is about to propose to his girlfriend of six weeks. His two best friends, not thrilled with this idea, decide to get him drunk, throw him a party and dissuade him. Surprising, all does not go quite as planned.
Rory Kelly writes and directs Rob and Roberta (Fri 24, 6pm), about a pair of housemates and best friends whose friendship is somewhat uneven. There is the return of regular spot Candlewasters (Tue 21, Wed 22), with short pieces written, directed, and performed by members of the EUTC. While Project X Mark 2 (Tue 21, 10.30pm), sees performances of stories written by the performer before they were 13. Expect atrocious but hilarious abominations.
Listings:
All performances: Bedlam Theatre, 11b Bristo Place, Edinburgh, EH1 1EZ
Tickets cost £3. Booking details on the Bedlam website: www.bedlamtheatre.co.uk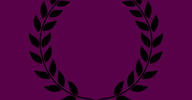 Monday 20 January, 6pm.
Imperator aims to bring figures of Roman history to life, through a mixture of historical research and dramatic devising. Who were the real people behind these names and titles? Can actions be reframed by intentions? Can the monster and the myth really be the same as the man?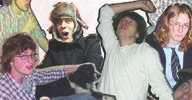 Monday 20 January, 8pm
Teenage kicks is a show about two people – Callum and Andy – exploring their adolescence through different forms of expression, and the audience is invited to choose who they like the best. Or who they think had the worst music taste. Or who they think had the most embarrassing time with girls.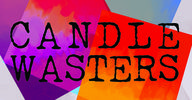 Tuesday 21 January & Wednesday 22 January
Original writing from the EUTC… These short pieces are written, directed, and performed by members of the EUTC. Expect a wide variety, hopefully most of it not about dead babies.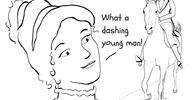 Tuesday 21 January, 6pm
Jane Austen is most commonly associated with pretty manners, tidy set pieces and Mr Darcy, but before she was writing for a public audience Austen wrote a number of highly satirical, highly ironic parodies of eighteenth century romantic novels. Love and Friendship, written when Austen was 14, ruthlessly mocks silly women, vain men and tropes that we now associate with early forms of melodrama.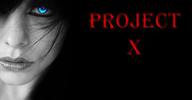 Tuesday 21 January, 10.30pm.
Delving into Bedlam's youthful minds before they were corrupted by a sense of self-awareness and dignity. Several people will read out stories they've written before they were 13. The result will be an atrociously-written series of hilarious abominations.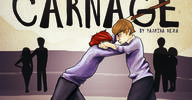 Wednesday 22 January, 8pm.
Courtesy is a waste of time, it weakens you and undermines you.
Josie Miller directs Yasmina Reza's pitch-black comedy.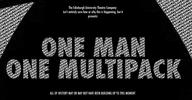 A Salty Adventure
Wednesday 22 January, 10.30pm
One Man, One Multipack is one man eating an entire multipack of crisps for an hour; an experimental comedy show with a difference (crisps). In 60 minutes of salty adventure, the entire nature of the human condition will be challenged. Drinking and heckling is highly encouraged.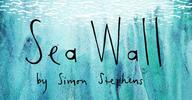 Wednesday 22 January, 6pm
Come and meet Alex, you'll like him. Alex will talk to you about photography, God and Daniel Craig. And Alex will talk to you about Lucy. A beautiful, devastating and funny story by Simon Stephens about life, love and the sea which will be remembered long after Alex has left the stage.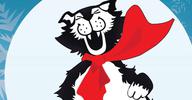 Thursday 23 January, 10.30pm.
Back for the third time and better than ever, The Fat Cat Cabaret makes a glamorous return at BedFest. Featuring five acts, the Cabaret promises an evening of music, comedy and thrills. Also making a return to the stage are fabulous hosts James Stewart and Calum Martin. Acts include: A Pint and a Half Improv, Harriet Braine, Lauren Moreau, Jodie Mitchell, Pedro Leandro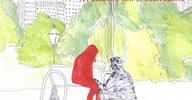 Thursday 23 January, 6pm
Jamie, a hopeless romantic, is about to propose to his girlfriend of six weeks. His two best friends, Tom and Erica, try and dissuade him, but it doesn't go quite as planned… Can they play with the conventions of theatre and time to convince him not to do it before he makes the biggest mistake of his life?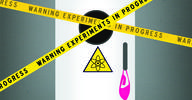 This production has been cancelled and replaced with Rob and Roberta
Julia is a call-girl. Jeffrey is an inventor of best-selling sex toys. Love can happen between anyone, right? In a New York apartment in the middle of a snowstorm, Jeffrey is planning the date of his dreams with the girl of his dreams. The hour that follows is one that will change his life forever. Funny, touching, and unashamedly romantic, this play has been enjoyed by audiences in LA, NYC and most recently at the 2013 Fringe. It will be performed in a new, updated version for the first time at Bedlam.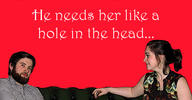 Thursday 23 January 8pm, Friday 24 January, 6pm.
Moving deftly between the past and the present, Rob and Roberta tells the story of a friendship tested and tried to extremes that most can only dream of. In the past, Rob has just started a relationship with Roberta's friend Rachel; in the present, all hell breaks loose when the real reason that the romance ended is revealed.
Originally conceived as a short piece for the Bedlam Festival in 2011, Rob and Roberta was later expanded and first performed at MUDFest in Melbourne last summer and now returns home.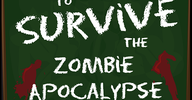 Friday 24 January 8pm
'Where are these zombies coming from anyway?' 'Global warming.' 'Makes sense.'
It's the end of the world and hordes of rampaging zombies are about to kill you. What do you do?

Saturday 25 January, 9pm.
Fresh, original writing from the EUTC created in one night with two much coffee and one day with too many hangovers. Bedlam's 24 Hour Play has been making audiences cry, laugh and swear for more years that anyone has bothered counting. Building on the success of previous plays The Spirit of the Butterfly and The Strange Toad of Manhattan, this year's show will be – literally – out of this world.

Saturday 25 January
Bedlam's opening it's big red doors for members and non-members alike to get a first glimpse of the theatre's January-February 2014 season. Join us for exclusive artwork reveals, Q+A's with directors and cast, and an insight into what Bedlam will be offering in the upcoming month.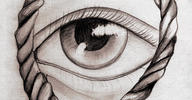 Saturday 25 January, 3pm.
As resonant now as in 1929, Patrick Hamilton's bleak exploration of the motiveless murder continues to evoke intrigue and revulsion in equal measure. Inspired by the real-life exploits of Nathan Leopold and Richard Loeb – two wealthy Chicago students who kidnapped and savagely murdered the 14 year-old son of a local millionaire – the masterfully rendered Brandon and Granillo exact a similar operation on the streets of Mayfair, London. With the unwitting Ronald Kentley's mangled remains stashed 'safely' in a chest, the duo invite his father round for supper…
ENDS